I always try to retweet really choice tweets, but I decided to up my game. I created graphics for two of my recent favorites. This is part of my ongoing effort to flex my creative muscles, something that's been lacking in my life as of late. Feel free to share these graphics.
"Always eat your breakfast…"
The first tweet is from the "@TweetsofOld" account. This account tweets headlines (occasionally slightly abbreviated) from vintage papers.
Always eat your breakfast before beginning your journey. If you haven't any breakfast, don't journey. NC1890

— R.L. Ripples (@TweetsofOld) January 30, 2016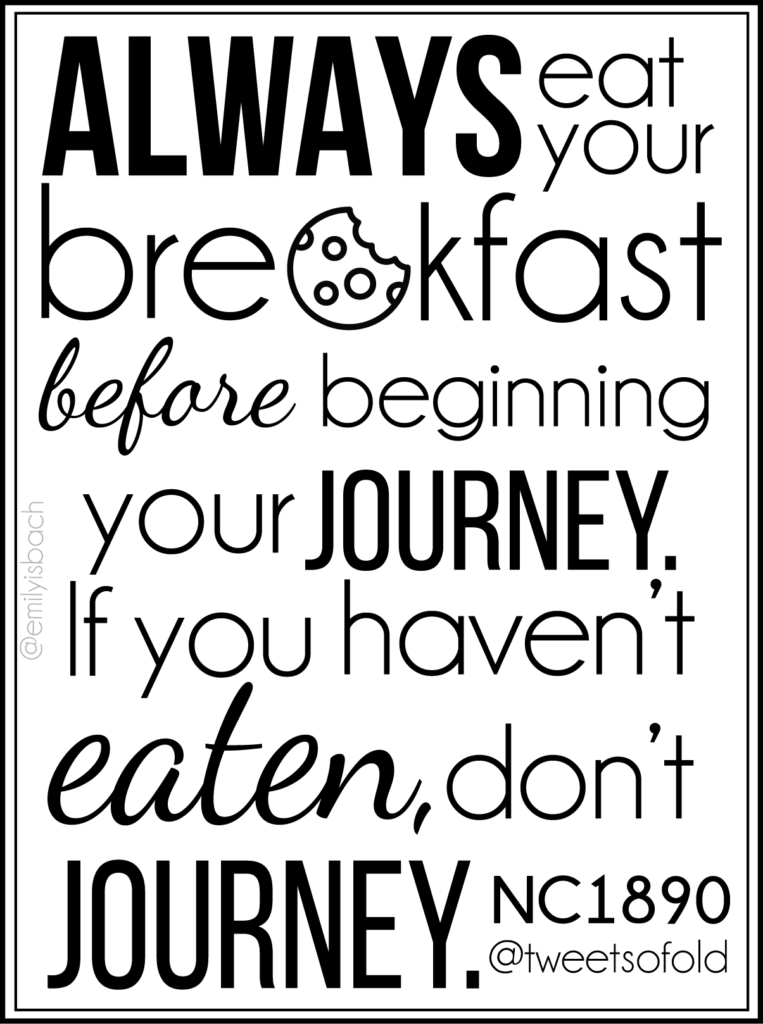 "'Not a Rapist'…"
The second tweet is from the fabulous comedian and activist "@lizzwinstead" account. Hopefully you know who she is. If not, she's well-known as the co-creator for the The Daily Show, and she's a TV and radio personality. She launched the The Lady Parts Justice effort, which is one of my favorite things on this earth.
"Not a rapist" is the new "Likes long walks on the beach"

— Lizz Winstead (@lizzwinstead) November 10, 2017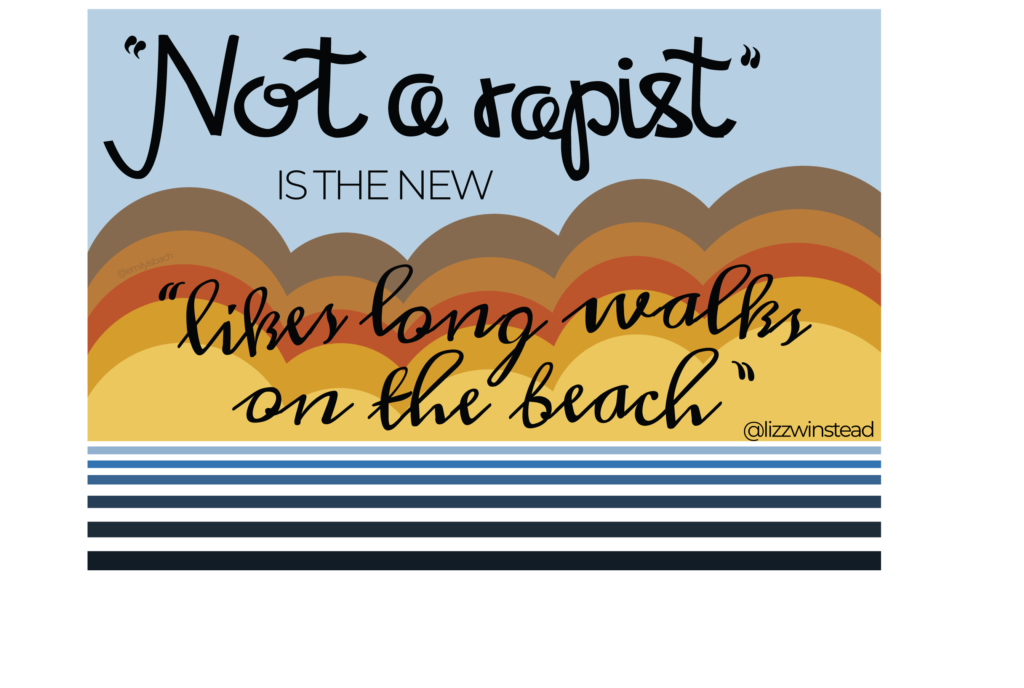 I took pencil and marker to a sketchpad first – enjoy my first draft.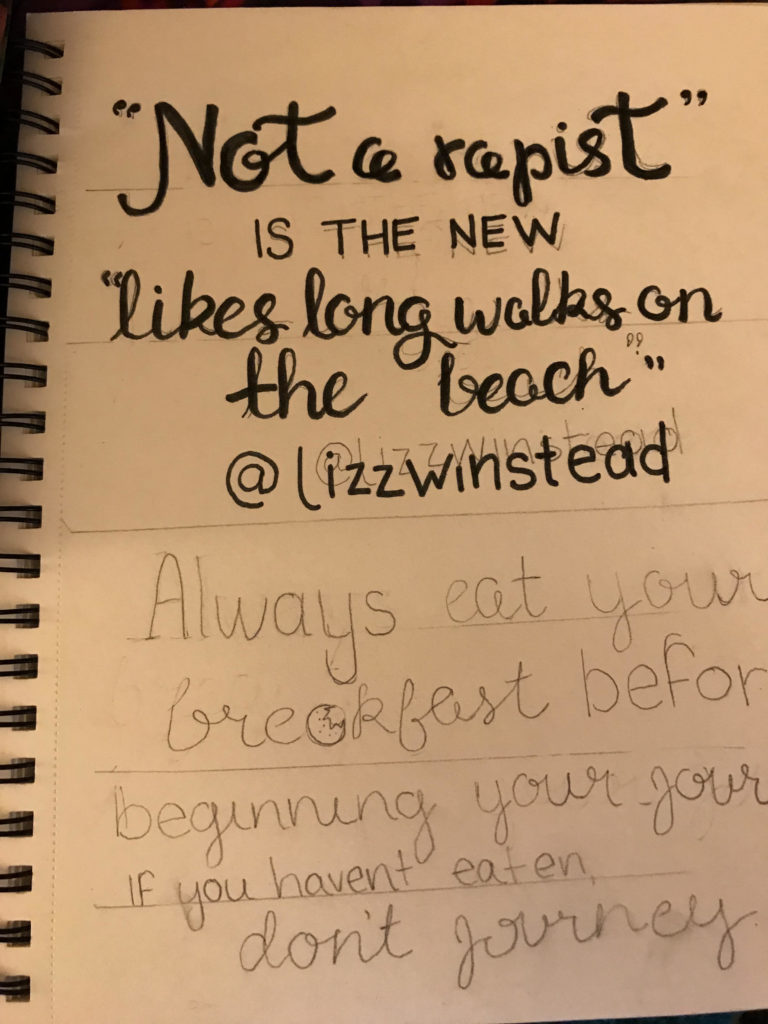 Any questions? Feedback? Drop me a line on twitter, or leave a comment below!
Best wishes, awaiting your reply