As the calendar page flips once more to November, it's time to trot out the list of "what I'm thankful for." Presumably, the list is brought out because of Thanksgiving. Canada, however, celebrates their Thanksgiving in October, so I would say it's more of a general "holiday" spirit that brings the list up.
When my mother moves* to have everyone say something they're thankful for, pre-Thanksgiving Dinner, I will be producing this written list, and reading it aloud.
The return of mom jeans: high-waisted jeans, which are flattering on approximately 35% of the population, bring a sense of comfort
Entrepreneurs: people are solving problems and launching new businesses. Creativity is to be celebrated.
Travel: I can order drinks and start fights in several languages
Netflix: Despite the judgy "are you still there?" pop-ups. It's worse when you see your reflection in the black screen and you can't meet your own eyes.
Champagne: bubbles and alcohol make anything palatable; my life's one long bar exam
Celebrities appointed to academic positions of power: If Sean Spicer can be a Harvard Fellow, then it's demonstrably true that no matter what I do, there will always be hope for me.
Timehop (or, "On This Day…"): there might be a pizza stain on my sweatpants, but at least I'm not taking blunder-ful teenage photos now. The #glowup is real.
PayPal: my tipsy impulse shopping enabler. Not everyone takes Venmo and it suuuuucks
When there's one sweater left and it's in your size: I don't even feel a little bad about buying it.
The little things: it's too unwieldy to carry anything larger on the bus.
When your skin looks like it's been Photoshopped: what's a "pore?" is that something the plebeians have?
When a celeb replies to your tweet: thank you B-list comic from 1997, your approval of my sense of humor validates me.
Underwear that covers everything it's supposed to: I'm not dealing with disobedient underpants on top of high heels, budget presentations, and windy city streets
My soul mate is a shade of lipstick: whoever you're attracted to is probably fine. Humans are nice. My lipstick will remain fixed and flawless and no man will ever make me look as good.
Coupons: Why yes, I want to save $2 on my $5 purchase of Reese's PB cups. I now have $2 for makeup.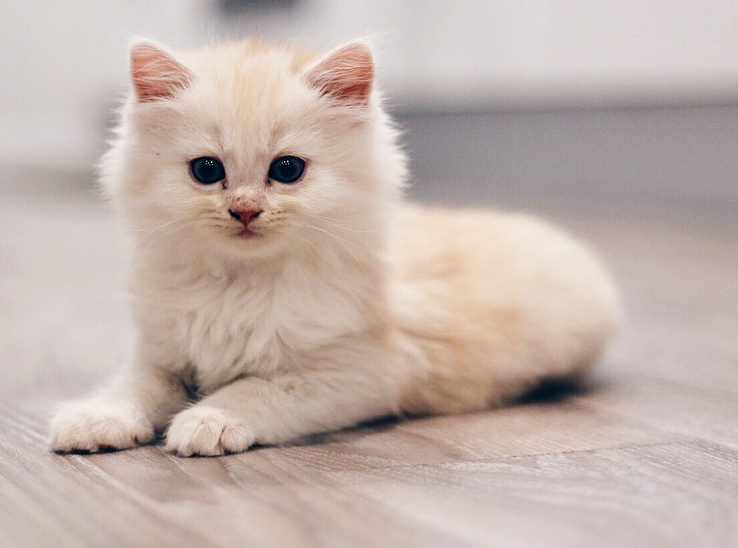 Cat videos: I can watch thousands of hours of other people's pets without hearing I'm "weird," or a "loner," or "hey lady, why are you in my living room?"
Cozy leggings: fleece-lined leggings, and thick cotton or woolen leggings that you wear with literally everything because why put on real pants?
When you finally make it through an entire yoga class without feeling like you're going to die: joke's on you, you live in a 2nd story walkup.
George Lucas is no longer involved in the "Star Wars" movies: Episodes IV-VI nailed Joseph Campbell's hero archetype, but Episodes I-III are upsettingly terribly written. He tried the revival treatment on Indiana Jones, too, and that was equally as bad. Episodes VII+ can spread their wings.
Freshly-shaved legs: accompanied by the urge to go up to everyone and demand they feel your smooth legs.
When you feel like an after picture: It's one of the moments when you could dance down the street in a musical number, Rogers and Hammerstein-style
When a story you're trying to tell is so funny you can't finish it: incoherent laughter, while your friends start ignoring you
Arms: If you've pulled this out as something you're thankful for, you're really reaching.
Non-ironic meme participation: I'm finally old enough to discourage teenagers from popular trends, when I decide to participate. It is an awesome and heady power. Dab on the haters!
*My family observes Robert's Rules of Order. I highly recommend it. Buy a written copy to have on-hand to resolve disputes, like my Dad.
Ciao, bella