"Pahk the cah in Hah-vahd Yahd!" That's a felony, ya dingus.
When my brother and I have a few drinks, we begin shouting quotes from The Departed at each other in outlandish Boston accents. Truly abhorrent "I'm nahwt a cawp!" impressions and riffs fly free. If we aren't in the same room, or even in the same state, it isn't weird to receive a text that reads "I'm nawht a cawp!" or as close as autocorrect will let us type. It's this type of easy mockery that has made Boston a laugh-fest for anyone who has ever heard the accent.
New England, as a whole, has an idiosyncratic way of speaking, but Boston, I contend, has the most distinctive linguistic characteristics. The Boston accent was created by a confluence of Puritan settlers (east Anglican) eventual Irish immigrants, and later, Italian immigrants. Of course, many other nations added their own unique ingredients to the linguistic soup du jour in the area. Still, Boston continues to retain, amazingly, some of the British pronunciations that came over with the first wave of settlers.
The Boston accent can be summed up by three distinct traits: non-rhotic, vowels, and consonants. We drop the 'r's, blend our vowels into one indistinct sound, and swallow our consonants instead of pronouncing them. In true Yankee fashion, we do re-use the 'r's that we drop – or quasi-pronounce, such as the word 'corn' becoming 'cawn.' Those 'r's reappear at the end of words ending with a vowel that are then succeeded by a word beginning with a vowel. To demonstrate: "the tuner [tuna] is…" or "write in your agender [agenda] and…".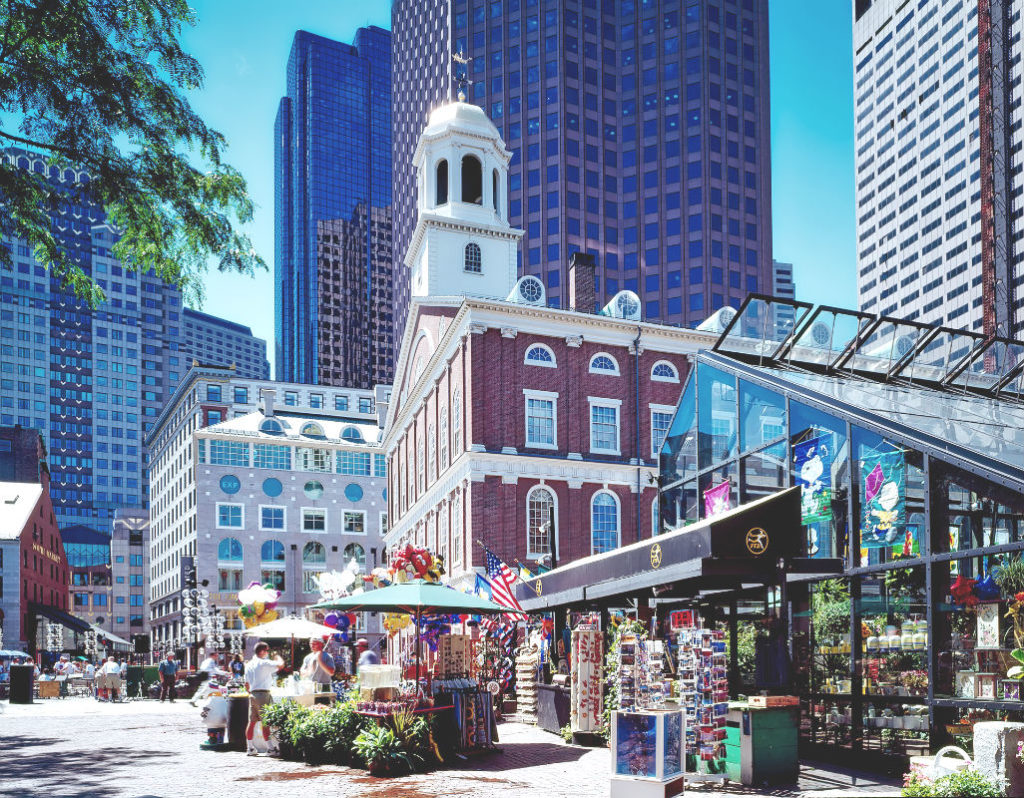 Neighborhoods within Boston – and the surrounding suburbs – stand out in the way they speak as well. To someone outside Boston, the accent will sound the same, regardless of the sepaker's origin. The North Shore – Lynn, Peabody, Gloucester, etc – has an Italian influence, while the South Shore – Braintree, Quincy, Duxbury, Plymouth, etc – has a thick Irish influence and the stereotypical Boston accent. That same South Shore (pronounced 'Sou-hShore,' all one word) way of speaking is what Hollywood often uses as the Boston accent; masterful examples of this are The Departed and Julianne Moore in 30 Rock.
On top of the Bostonian mush-mouthed speech, we also keep a long list of townie slang – indecipherable to the listener who was raised outside of Massachusetts. Boston holds a number of double standards about the way names of locations are pronounced, such as Gloucester, Dorchester, and Worcester, all of which are spoken differently. It's these bizarre, incoherent conventions that have shaped my perspective, and I would not change it one bit.
A long-standing tradition in observational comedy is riffing on local accents or pronunciations; it's a shtick that works well. There are some phenomenal routines based on linguistic differences all across the globe. I was recently listening to a podcast in which the presenter went on a tirade about Australian city names. The short of it is that Aussies tend to hold double standards on the pronunciation of stressed consonants, and they drop their 'r's, akin to Boston.
The Australian city of Melbourne is not pronounced "mell-borne," but rather "mell-bin," or as near as one can write the pronunciation out without resorting to IPA symbols. The capital city of Australia, Canberra, is not pronounced "can-berr-rah," it's pronounced "ken-breh." The podcast was amusing – cultural differences are always funny – but not hilarious. These pronunciations are sensible! I'm on your side, Australia – our accents may be ridiculous, but at least we stand out from the crowd.
Even though I embrace the Boston accent and quirks, I am well aware of its ridiculousness.
We pick up liquor at the packie (package store), and it's cash only for a scratchie (scratch-off lottery ticket). To pick a fight, we end our statement with "Ya wanna go?" i.e., "You want to go outside and fight?" The number after thirty-nine is fah-ddy (forty). Calling someone kehd (kid) is a term of affection. Never take the Pike (Massachusetts Turnpike, or Masspike) to the Pru (The Prudential Center) – it's a terrible exit. Literally zero people have ever used a blinkeh (blinker/turn signal) on Massave (Massachusetts Avenue) or Commave (Commonwealth Avenue). My friend said she loved the Tam (popular dive bar), So don't I? (I do too!). A cop told a bunch of kids hanging on the corner to screw (Get out of here, leave).
A Boston perspective on language, and how malleable the English language can be, is awesome. I do my best to sound like a nondescript American when I speak, but sometimes the Boston shows up. If you people-watch on the Common, the way I speak won't sound weird. I'll see if I can't get it fixed, but I'm not real worried. 
Until next time, with friendly thanks